———————————————————————————
A note from Dave Getz of 'Big Brother Holding Company'
———————————————————————————
"Perfect Blue Sky is one of the greatest rock bands I've ever been a part of and I've been in a few good ones. I've been a part of Big Brother and the Holding Co with Janis Joplin, Country Joe and the Fish; it's a Beautiful Day and many other great bands that most people have never heard of. I've also had the privilege of playing behind some truly great singers and songwriters. Perfect Blue Sky is the 'brainchild' of Jane Kitto whom I met eight years ago when she sang and toured in Europe with Big Brother. Jane, also known simply as 'Kitto' is one of the great singer/songwriter/artists in the world; a truly inspired and dynamic woman".
"The band, PBS had Jane and her musical partner Pna Anderson on guitars and vocals, Danny 'Highwayman' Oakhill from Australia on Keyboards and from Big Brother and the HC myself on drums and Peter Albin on bass. The music was not only rocking and high energy but also poetic, lyrical, intelligent, soulful and beautiful. "It was all the great things the modern rock music can be and it was unique as well"! In the next few weeks I'll be posting more pictures and maybe some music from some of the live shows in the hope that we can spread the word and get this band over to the US, Australia, the UK, Europe and the rest of the world…so stay tuned".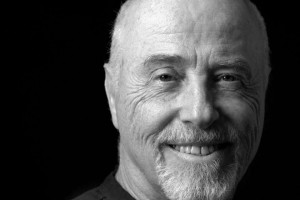 Dave Getz Drummer 'Big Brother Holding Company' San Francisco, CA, USA
———————————————————————————
Folklore Centrum, Stockholm Sweden, June 22 2015
"Energy with Intelligence".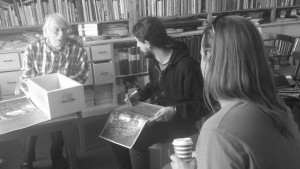 Israel Goodman Young – Concert Arranger. Featured in Bob Dylan's memoirs 'Chronicles'
———————————————————————————
Savonsolmu Beach & Blues Finland Main Concert July 5, 2014
"Getz and Albin appeared in Perfect Blue Sky. The band's dynamic duo is using Swedish based Australian Jane Kitto and the Swedish guitarist Pna Andersson. They are based in singer-songwriter material and 60's rock. The band best strength is in creating moods and storytelling".
The International Edition of Blues-Finland.com
———————————————————————————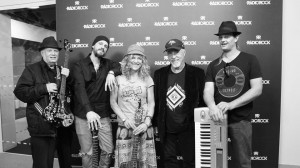 Järvenpää Puistoblues Finland June 28, 2014
"PBS served sweet soup of this summer's 2014 Puistoblues. The soup tasted of colorful flower sounds from 60's and 70's. But there were also bones to give some taste of garage and great rock n' roll sound. I think the mix was good. Master chef Jane Kitto had fantastic stage presence. There was good energy on the stage from beginning to end. Pna's guitar licks and rocker presence give great support to Kitto. But the show had not only a nostalgic feel but also resounded with a 21st century "looking forward" vibe… The 'Get Together' spirit was in the air and the evening was great, just having fun with good friends on the stage and on the crowd"!
Karri Helo Helsinki, Finland
———————————————————————————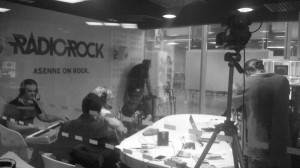 Izzy Young's Folklore Centrum June 2014
Photo credit: Magnus Wegler
Rehearsal Sessions at Kulturama Stockholm, June 2014

Photo credit: Private pictures by Perfect Blue Sky