Darkness meets light, Perfect Blue Sky are a song craft duo featuring Swedish black metal guitarist Pna Andersson & Australian alt-rock vocalist Jane Kitto. Combining their influences, their sound is a hybrid of 70's psyche rock & 90's alternative.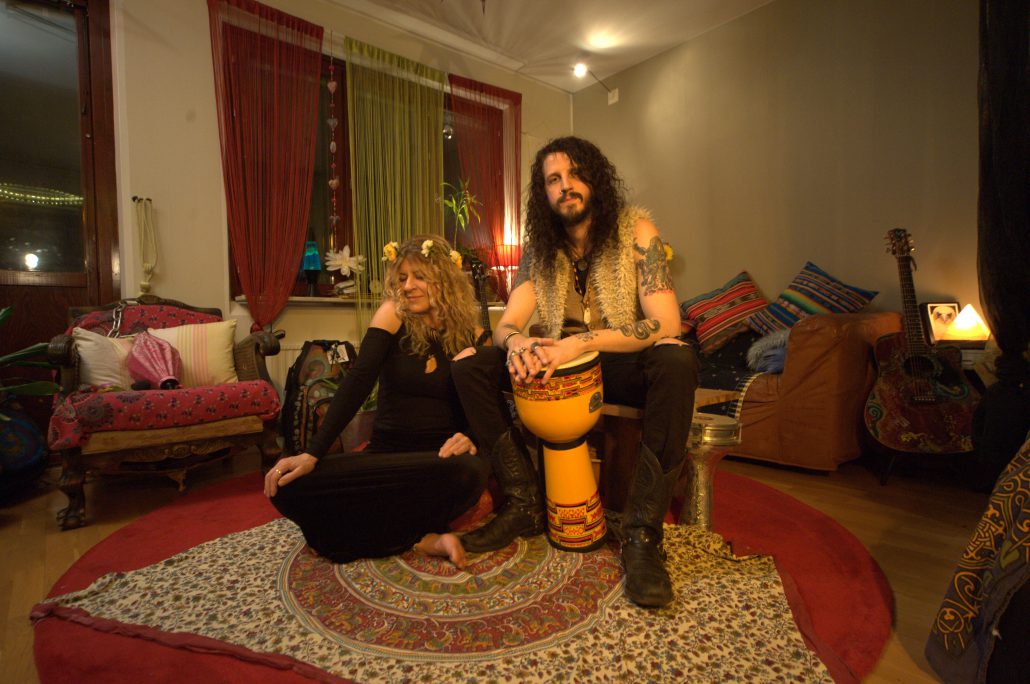 Having relocated from Sweden to Cornwall UK in late 2019, most pending shows were cancelled due to Covid. However Perfect Blue Sky kept occupied releasing a bi-monthly slew of singles and filming music videos on their apartment block staircase. Their first Double A side single & video "Oh Pretty One" and hand sketched anime "The Silver Ark" was released in June, 2020 and distributed via Record Union in Sweden to Spotify and Apple iTunes. PBS was one of the fortunate bands selected for The Great Estate's 'Gardens Gathering' alongside Newton Faulkner and Winter Mountain in September 2020. More followed on throughout the year with "Plush" "One Starry Night" "Stymie" and "Honest Man" and mastered by British record producer and sound engineer John Cornfield Muse, Oasis
Now 2021, en-route to Australia for a 3 months hiatus from the UK winter lockdown from March to June.